It's important to know when changes in your skin warrant an immediate checkup.
Wondering what the warning signs are for skin cancer? Want to know what symptoms and issues our Indianapolis, IN, dermatologist Dr.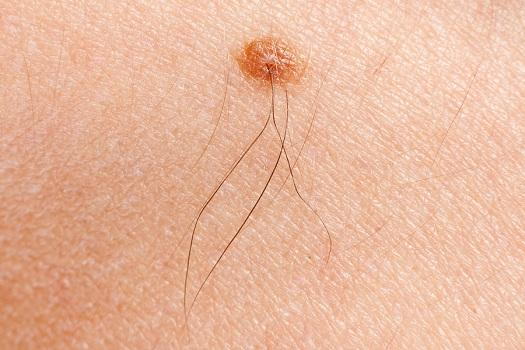 Sonya Campbell Johnson should check out right away? Here are the signs and symptoms of skin cancer, as well as the risk factors that could increase your chances of developing cancer.
What Melanoma Looks Like
Melanoma is a serious and potentially life-threatening form of skin cancer; therefore, the sooner you have growths, lesions or other skin changes checked out by a skin doctor in Indianapolis the better. Melanoma can develop anywhere on the body and affects people of all skin tones. Warning signs of melanoma include:
Any mole that changes shape, size or color
A mole that is asymmetrical or has a blurry or poorly defined border
Any lesion or mole that has multiple colors including red, pink, white, or blue
A painful bump or growth that may also itch or burn
Dark lesions on the fingers, toes, soles, or hands (they can even develop in the mouth or nose)
What Non-Melanoma Looks Like
The two most common forms of non-melanoma skin cancer are basal cell carcinoma and squamous cell carcinoma. They are more likely to develop in areas of the body that are exposed to the sun. Even though they are as dangerous as melanoma these symptoms and warning signs still warrant seeing a dermatologist right away to have the cancerous growth removed.
A basal cell carcinoma may look like a flesh-colored or brown lesion, or a waxy bump. The bump may go away and return, or the sore may scab over or bleed. A squamous cell carcinoma may look like a crusted flat lesion or a hard, red bump.
The Risk Factors for Skin Cancer
Even if you are at a low risk for developing skin cancer it's still important that you perform thorough self-exams on your own skin to look for any new growths or lesions. This means checking areas like your scalp or even between your toes. You may need your partner or a dermatologist to check certain areas like your scalp to thoroughly examine any moles or new growths.
Risk factors for skin cancer include:
Fair skin
Having sunburns in the past
Excessive sun exposure
Having lots of moles
A family history of skin cancer
A personal history of skin cancer
Dermatology Associates in Indianapolis is here to provide you with the care and screenings you need to diagnose and pinpoint skin cancer during the earliest stages. No matter whether you are noticing a new growth or you are at a high risk for skin cancer, don't hesitate to schedule an appointment with us by calling (317) 257-1484 or emailing us at [email protected]