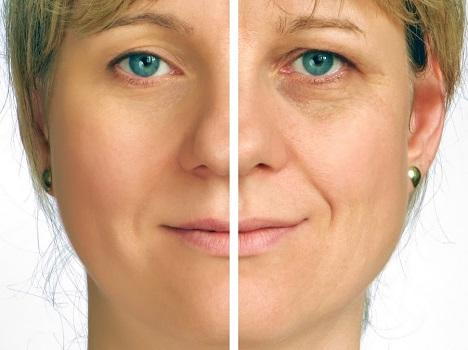 Fine lines and wrinkles, which are often the first signs of aging, can start to show up on your forehead and around your eyes and mouth as early as your 20s. If you're considering a cosmetic procedure or have already invested in one or more aesthetic treatments in the past, you are not alone. According to the American Society of Plastic Surgeons, minimally invasive cosmetic procedures and plastic surgery treatments have been on the rise for more than a decade, with over 17 million Americans investing in one or more treatments in 2017. Botox is one of the five most common non-surgical cosmetic procedures in the United States. Our dermatologist Dr. Sonya Campbell Johnson and the team at Dermatology Associates offer Botox and other cosmetic services from three convenient locations in Indianapolis, Batesville, and Tipton, IN.
Look and Feel Younger with Botox
Botox is a non-surgical, minimally invasive treatment that helps to ease the appearance of fine lines and wrinkles by temporarily blocking the nerve signals to the targeted muscles so that they don't contract. On the surface of your skin, this prevents the creases between your eyebrows, crow's feet around your eyes, and smile/frown lines around your mouth that get deeper and more pronounced with age.
How Botox Works
A Botox treatment typically lasts between three to four months, and while the effects are temporary, regular Botox users find that the results tend to last longer and the lines and creases are less pronounced with continued use. Likewise, you can also get a single treatment and discontinue use if you decide that Botox is not for you. Dr. Campbell Johnson will numb the area before applying the injection for your comfort, but there is no downtime so you can get right back to work or your regular activities right after your appointment.
For more information about how Botox can help you fight the signs of aging, contact Dermatology Associates in Indianapolis, Batesville, and Tipton, IN today to schedule an appointment with Dr. Campbell Johnson and our team. For the Indianapolis location, call (317) 257-1484. For Batesville, phone (800) 303-3228, and in Tipton, call (765) 675-1410. Or email us at [email protected]