Meet Our Dermatology Staff
The brief descriptions below are designed to familiarize you with our staff's training, professional credentials and work experience.
Sonya F. Campbell Johnson, MD
Dermatologist in Indianapolis, Batesville, Tipton, IN
Dermatology Associates
Dr. Sonya F. Campbell Johnson is an experienced board certified dermatologist with advanced training in surgeries, minimally invasive aesthetic procedures such as Botox, Dermal Fillers, laser surgery and body sculpturing. Her training includes the skin, hair, and nails. She has special interest and skills in hair and scalp disorders, as well as complexion problems such as dyspigmentation, acne, acne scarring, and sun damage. She treats patients of all ages and ethnic backgrounds. Dr. Johnson performs Botox® and Dermal Fillers injections; surgery; sclerotherapy; and laser surgery for hair removal, photorejuvenation, facial and leg veins, and age spots.
She has been practicing in the Indianapolis area for over eight years. Dr. Sonya F. Campbell Johnson graduated with honors from St. Louis University, St. Louis, Missouri where she obtained a Bachelor of Science degree in Biology. Dr. Johnson earned her medical degree from St. Louis University Medical School and completed her internship at St. Louis University Hospital in St. Louis. She completed her internship at Indiana University where she was the chief resident in dermatology. She is a diplomate of the American Board of Dermatology, a fellow of the American Society for Dermatologic Surgery, a member of the National Medical Society, American Medical Association, and Indiana State Medical Association. She has published articles and delivered numerous presentations in her field.
---
Alexandra Short, MSPAS, PA-C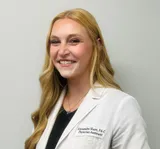 Alexandra Short, MSPAS, PA-C earned both her undergraduate and physician assistant degrees from Franklin College, where she developed her passion for dermatology. During her undergraduate years, she played soccer for Franklin and continued to help the team as an assistant coach throughout her PA program. She has experience in treating a variety of skin conditions as well as in identifying cancerous and precancerous skin lesions. In her free time, she enjoys reading, being active, and hanging out with her dog Shiloh and cat Leo.
Gabrielle Weaver, PA-C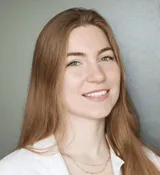 Gabrielle (Elle) Weaver, PA-C is a born-and-raised Hoosier. She received her undergraduate in Human Biology at IU and then went on to get her master's in Physician Assistant Studies at Franklin College. Elle obtained her Doctor of Medical Sciences at Butler University. In her spare time, she likes to read, garden, and travel abroad.
Shartisha, Aesthetician
Highly experienced Aesthetician in Indianapolis, Batesville, Tipton, IN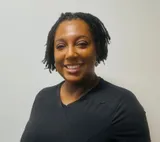 Since 2005, Shartisha "Shar the Star" Ellison, has found her passion in making people both look and feel beautiful. Having more than eighteen years experience in the skincare and cosmetics industry, Shar has developed a vast array of skills in her field. Working as a makeup artist, a laser tech/esthetician in a medical facility, dermtech in a dermatology office as well as, a product specialist for a high-end department store, has helped her find her true calling in the world of makeup and skincare.
Currently holding a position as Lead Medical Aesthetician at Dermatology Associates. She has had the privilege to be apart of numerous weddings, fashion shows, photoshoots, and even a couple television appearances. Most notable: Black Expo Fashion Show, Dress for Success fashion show, Kaye England's DVD (crocheting queen), and two appearances on Fox 59 as industry expert. She loves helping her clients achieve healthy, beautiful skin and teaching them how to get the results they're looking for on a daily basis. Everyone is beautiful with unique attributes that make them special. Finding and highlighting these attributes in a person is my passion – and it's what I love about my career.